Price

RM1,999.00

Product SKU
EB-X51
Brand
EPSON
Availability
Out Of Stock
Shipping Fee
Description
Highlight
XGA 3LCD Projector
3,800 ANSI LUMEN
High contrast ratio of 16,000:1
12,000 hours lamp life in eco-mode
Various Interfaces
2-Years Carry-In Limited Warranty (Lamp 1 Year or 1000 hrs)
EPSON 3LCD PROJECTOR | EB-X51 (XGA)
Larger, Sharper, More Impact Viewing Experience.
Create engaging classroom displays with the dynamic EB-X51 projector. Offering advanced 3LCD technology, this ultra bright projector delivers eye-catching, 3,800-lumen displays with native XGA resolution. Designed to enhance in-class collaboration, the EB-X51 projects from smart devices and laptops, and features a built-in Moderator function that allows up to 50 users to connect to the display simultaneously 3(using iprojection). Built to last, this durable projector provides a long lamp life of up to 12,000 hours in ECO Mode, plus HDMI connectivity and convenient positioning flexibility for easy projection from anywhere in the classroom.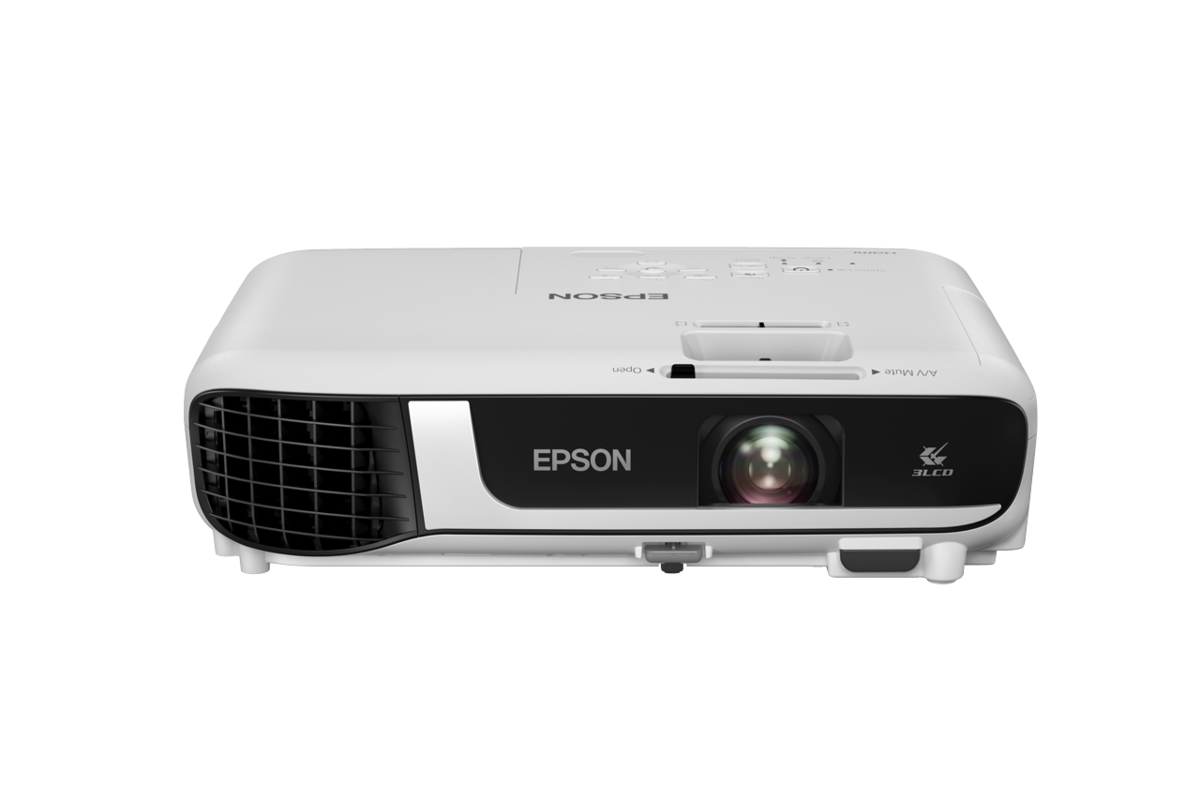 Higher resolution quality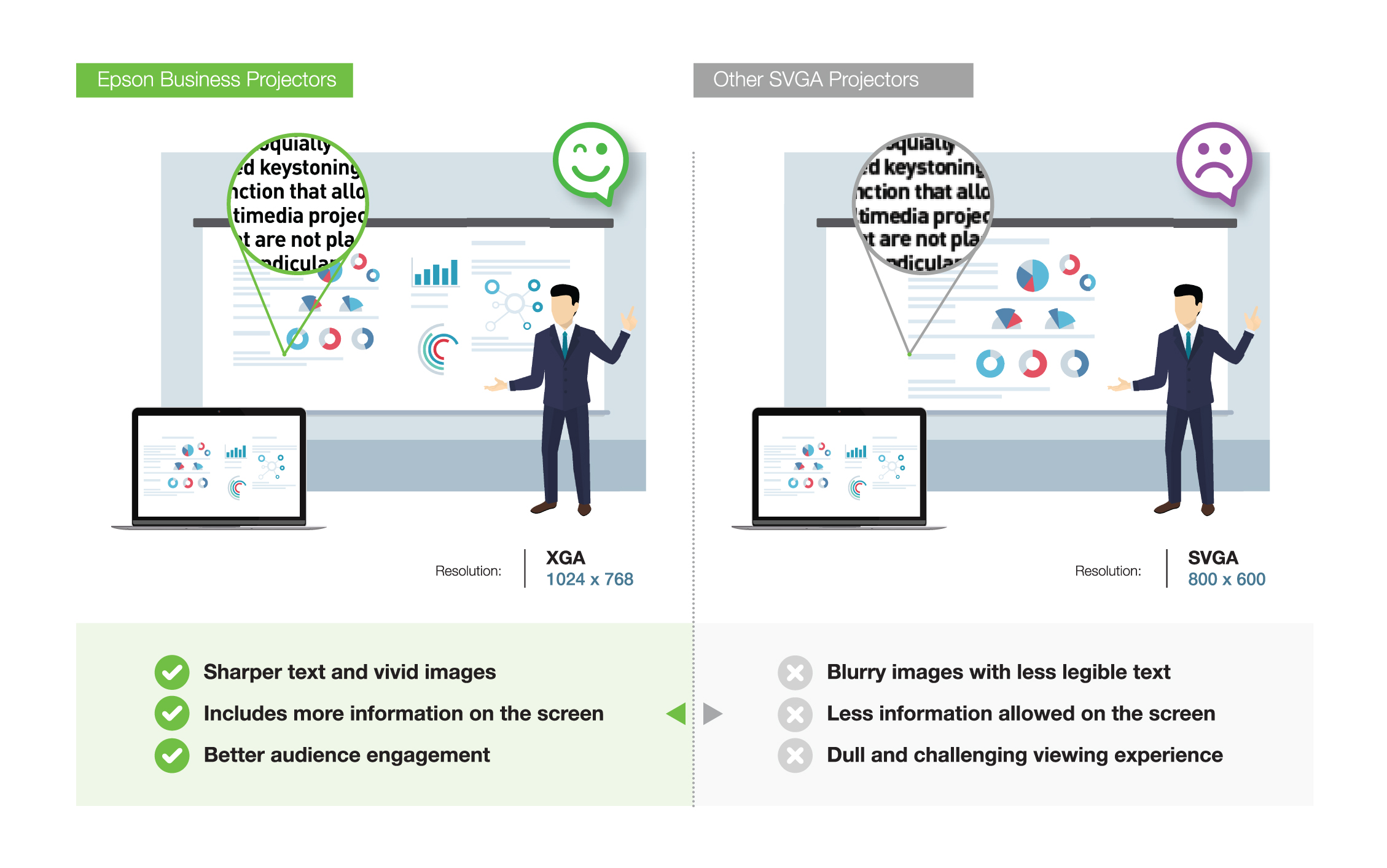 Bigger projections
When you are looking for bigger display, projection is the obvious answer ensuring that your information is conveyed clearly and accurately for everyone in the room.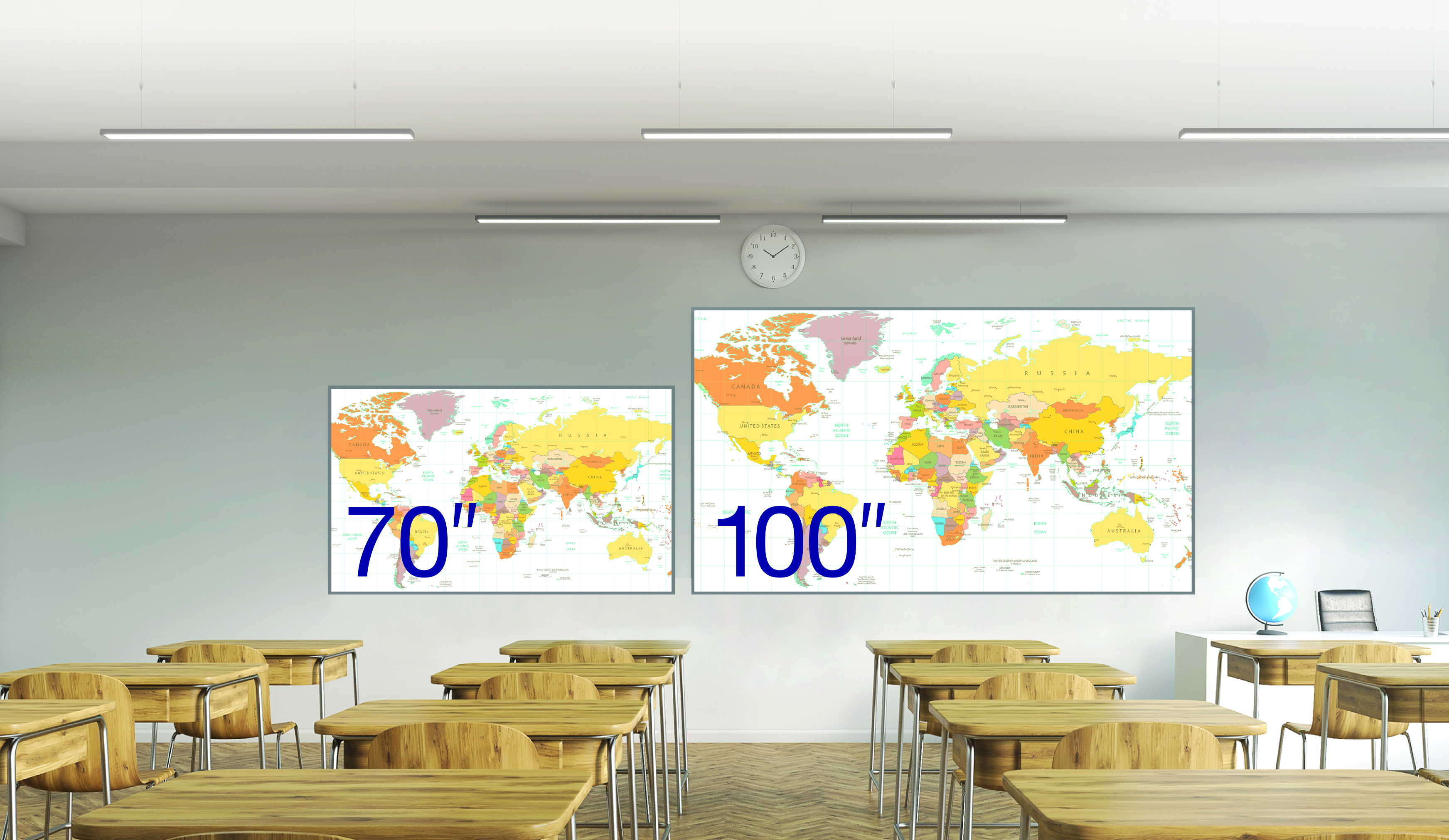 Split Screen Function for Wired / Non-wired Devices
A split screen function enables the simultaneous projection of two images from separate devices through both wired and wireless connections on a single screen, eliminating the need for a second projector. Classroom lessons and business meetings can now be more engaging by connecting the projector with a document camera and a PC or tablet.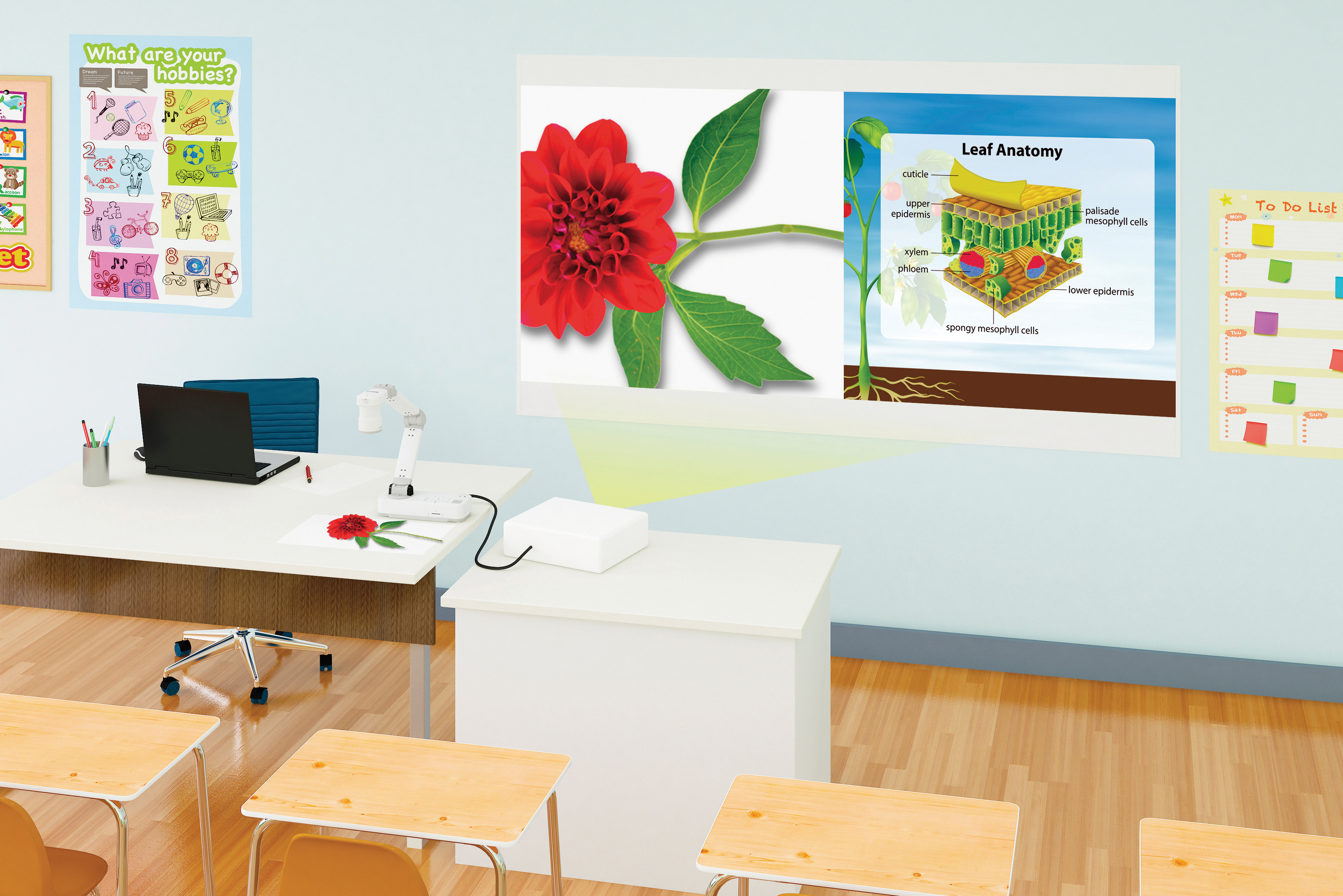 Various Interfaces
Epson business projectors support a wide range of connectivity options including HDMI, VGA, and USB. These interfaces support connections to both the latest digital devices as well as the existing legacy of analogue products without the need for adaptors.
Specifications:
---
Projectors Facets:
Resolution, Projectors Facets: XGA
Contrast Ratio, Projectors Facets: 16,000:1
Brightness Range Lumens, Projectors Facets: 2000
Laser / Lamp, Projectors Facets: Lamp
Features, Projectors Facets: Wifi (Optional), Quick Corner
---
Specifications of Main Parts:
LCD: Size: 0.55" (C²Fine)
Native Resolution: XGA
Lamp:Type: 210W UHE, Life (Normal / Eco)*1: 6,000 hours / 12,000 hours
---
Projection Technology:
Projection Technology: RGB liquid crystal shutter projection system
---
Screen Size (Projected Distance):
Standard Size: 60" screen 1.8 - 2.17 m
Zoom : Wide: 30" - 300" [0.89 - 9.12 m]
Zoom : Tele: 30" - 300" [1.07 - 10.95 m]
---
Brightness*2:
White Light Output (Normal/Eco): 3,800lm
Colour Light Output: 3,800lm
---
Contrast Ratio:
---
Internal Speaker(s):
---
Connectivity:
USB Interface: USB Type A: 1 (For Wireless LAN, Firmware Update, Copy OSD Settings);
USB Type B: 1 (For Firmware Update, Copy OSD Settings)
Network: Wireless: Optional (ELPAP11)
Analog Input: D-Sub 15pin: 1 (Blue molding), Composite: RCA x 1 (Yellow)
Digital Input: HDMI: 1 (MHL not supported)
Audio Input: 2 RCA (White / Red): 1
---
Network:
---
Wireless Specification (Wireless LAN: Built-in and Optional):
Supported Speed For Each Mode*3:
IEEE 802.11b (2.4GHz): 11 Mbps*2
IEEE 802.11g (2.4GHz): 54 Mbps*2
IEEE 802.11n (2.4GHz): 72.2 Mbps*2
IEEE 802.11a (5GHz): 54Mbps*2
IEEE 802.11n (5GHz): 150 Mbps*2
Infrastructure: OPEN, WPA2/WPA3-PSK
Access Point: OPEN, WPA2-PSK (AES)
---
Operating Altitude:
Operating Altitude: 0 – 3,048 m <0 – 10,000 ft>
---
Start-Up Period:
Start-Up Period: About 6 seconds, Warm-up Period: 30 seconds
---
Cool Down Period:
Cool Down Period: Instant Off
---
Air Filter:
Type: High Efficiency Filter
Maintenance Cycle: 6,000 / 12,000 hours*3
---
Geometric Correction:
Vertical/Horizontal Keystone: ±30° / ±30°
Auto Keystone: Yes (Vertical only)
Quick Corner: Yes
---
Direct Power On/Off:
---
Fan Noise:
Fan Noise (Normal / Eco): 37dB / 28dB
---
Dimension Excluding Feet (W x H x D):
Dimension Excluding Feet (W x H x D): 302 x 77 x 234 mm
---
Weight:
---
Power:
Power Supply Voltage: 100 - 240 V AC ±10%, 50/60 Hz
---
Operating Temperature:
Operating Temperature: Low Altitude: 5 – 40 °C <41 – 104 °F> High Altitude: 5 – 35 °C <41 – 95 °F> (20% – 80% Humidity, No Condensation)
---
Notes:
*1 Colour brightness (colour light output) and white brightness (white light output) will vary depending on usage conditions. Colour light output measured in accordance with IDMS 15:4; white light output measured in accordance with ISO 21118.
*2 Maximum speed and range is achievable when used with same enhanced mode technology. Actual data rates, features and performance may vary depending on your computer system, the environment and other factors.
*3 When used in the general office environment (the amount of floating dust: 0.04 - 0.2 mg/m3 ). Based on the Epson's in-house test results
* In the interests of continuous product improvement, all product appearance and specifications are subject to change without prior notice.
* Images are for illustrative purposes only.
---
Reviews (0)
view all
back
What's in the box
EPSON EB-X51 Projector Main Unit
Remote Control with Battery
Power Cord
VGA Cable
USB Cable
User Manual